Hi everyone!

Today I will be doing a Beauty Pick (or Favorite) for the month! :D So for May, while we are in the midst of bright bright colors in both fashion and the beauty department, I've opted for a more toned down color as my beauty favorite for this time.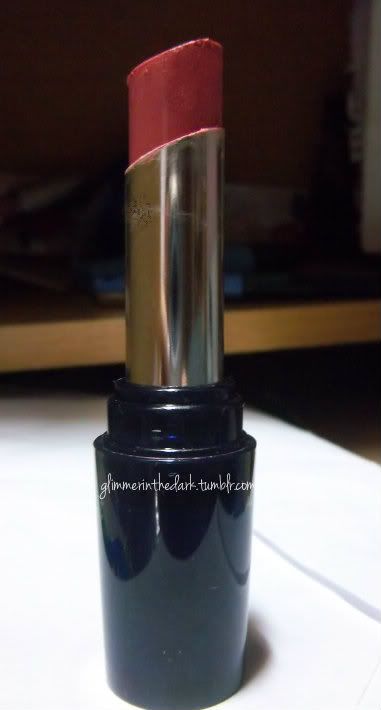 Does anyone recognize the lipstick?
It's The Face Shop's All About Lipstick in PK101 Semi-Matte. This is one of my all time favorite lipsticks. It gives you enough color so that you don't look washed out, but it's not intimidating to wear. Even those who are more conservative with their lip colors can wear this lovely shade :)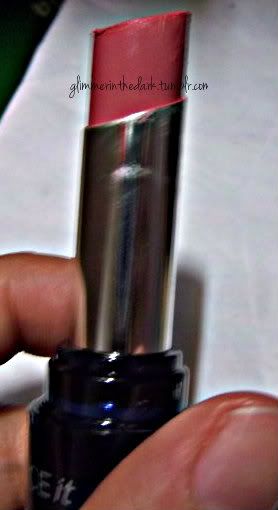 A rather blurry close up...
I didn't notice it was blurry until I uploaded it :|
Now, while this lipstick looks like a dark-ish sort of pink in the tube, it's actually a pigmented carnation pink shade. Depending on how much you put, it could end up looking like a natural pink color, or a fun Barbie pink color.
Some swatches...
Swatch one on my left arm.
I swiped this twice.
Swatch two on my right arm.
I only swiped once.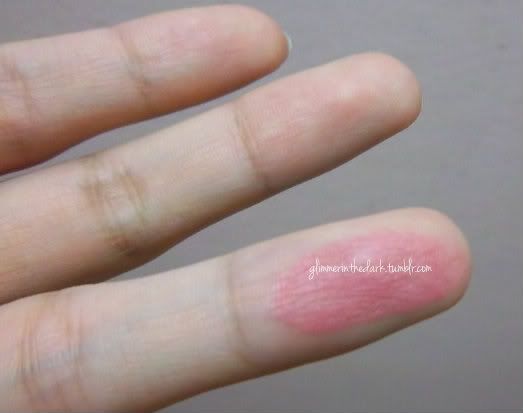 The best place to test lipstick is on your fingertip.
The color is the closest to what it will look like on your lips.
Testing on your lips is just gross people, unless you sanitize first.
Since I'm not too daring with my lipstick, I usually use a lip brush to apply this color. This lessens the impact of the pigment and doesn't make it too shocking.
Built up the color and added a little gloss
Put one layer of color and no gloss
This is a perfect color to wear to any occasion because you can build up the color. It can take you from day to night, natural to party look, depending on how you play up the rest of your face. It's very versatile :) It smells nice too! However, since it's semi-matte, I would suggest moisturizing your lips with a balm first.
I believe the price is Php 575 (around $13) and can be found in any The Face Shop store :)
What's your favorite color for the summer?
Labels: beauty