Hi everyone!
I have another haul! This is a mini haul too though since I didn't find a lot of things that I liked in particular.
Once again, prices will be listed below.
The first is my absolute favorite. When I saw it, I was just so caught up in how pretty it was that I just HAD to get it. Not too many bracelets look nice on me since my arm is bony and most bracelets - sets of bangles to be exact, just make my arm look malnourished.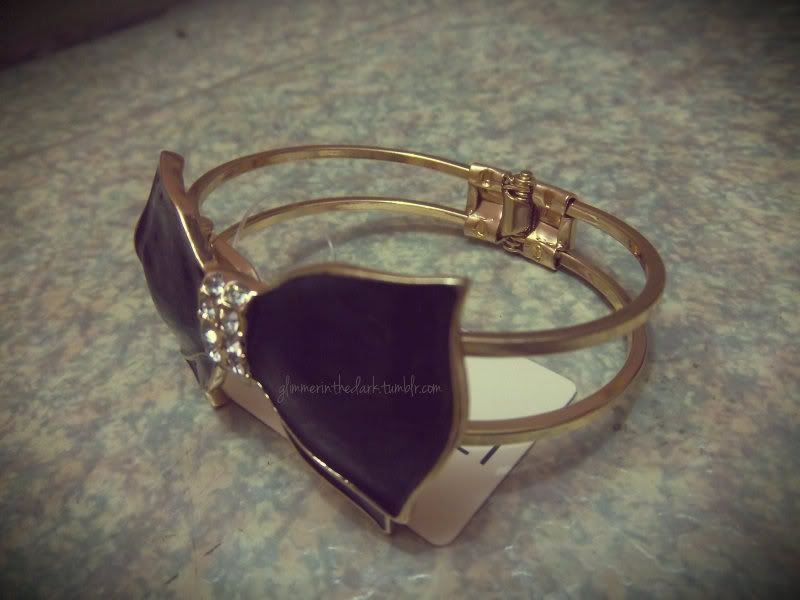 Isn't it gorgeous?






The next one I got was something I almost missed. I had casually browsed at the rings and nothing caught my eye. I'm not too fond of big bulky rings because they really just don't suit my lifestyle since I use my hands a lot. Plus, I don't think big rings look nice on my tiny hands :/ BUT! I decided to bend down and look at the rings at the bottom. Lo and behold! I found this pretty treasure!


It's like a princess ring! <3 I might not be able to wear this often because it's so delicate, I might break it.
Might give it to my sister and then just borrow it sometimes haha!
I hope she's not reading this...


The last thing I picked up was something that caught my eye because of the color. It was a beautiful shade of teal. Then I remembered that my mom is fond of all shades of blue. I thought this would be a lovely addition to the other gift I already bought her :D She doesn't have anything teal if I'm not mistaken..


It doesn't look too nice on my arm lol.
And that's it! That's all I bought. Like I said, it wasn't much. Have any of you guys in the Philippines heard that there's a 3 day sale in Forever 21 (Megamall) this weekend? It actually started today :D I'm definitely going to go back there this weekend. I hope I find something nice!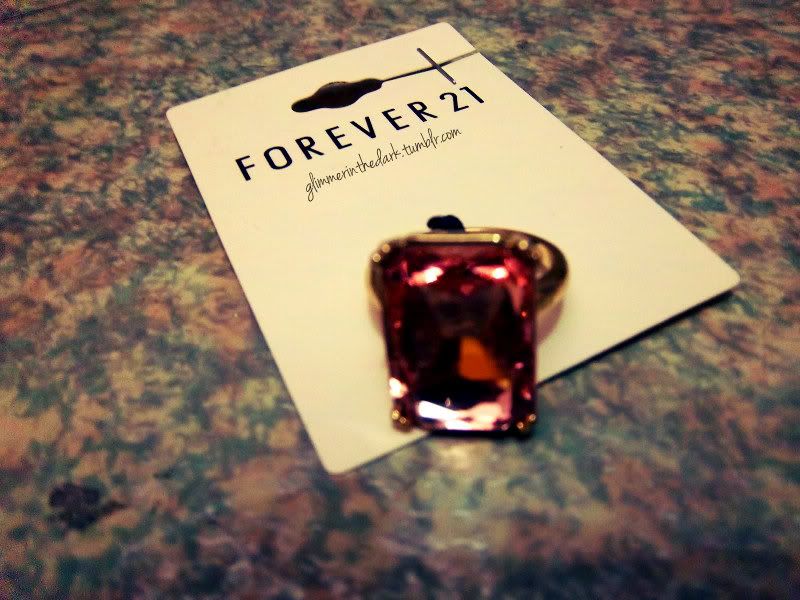 Prices:
Gold Bangle with Black Ribbon - Php 280 (around $6)
Pink Ring - Php 160 (around $3)
Teal Bracelet Bangles Set - Php 105 (around $2)