Beauty Pick for June 2012~! (Lipstick)
Hello guys!
I'm back with June's Beauty Pick! This month, I still went with lipstick as my beauty favorite. I'm really obsessed with lip products lately, I don't know why! If I could buy the entire lipstick section in every beauty store, I would! Hahaha!
So, this month's beauty pick is.....

Etude House Dear My Blooming Lips Talk BE101
Worrisome Beige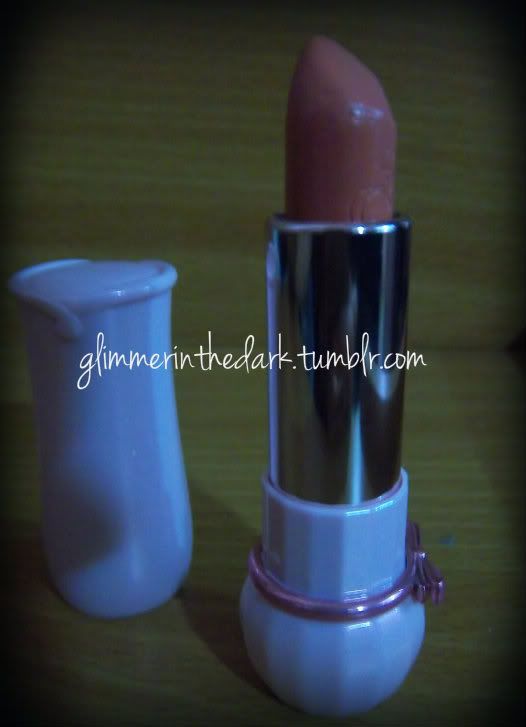 I
hauled
this a few weeks ago and have been loving it so much! It's a very light peachy-pink nude color. It glides on easily and doesn't dry your lips out or bleed. The color lasts for quite a while, but fades after eating (for me anyway).
It's nice to wear this color when going for a natural look or with dramatic eye makeup. For summer, the "natural look" is always a trend, so this is a great pick for lipstick color!
Swatches!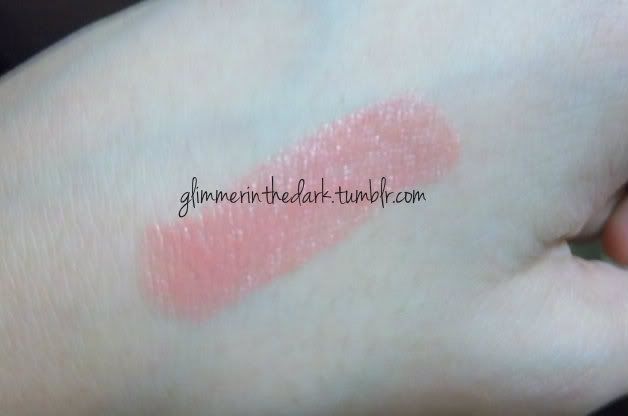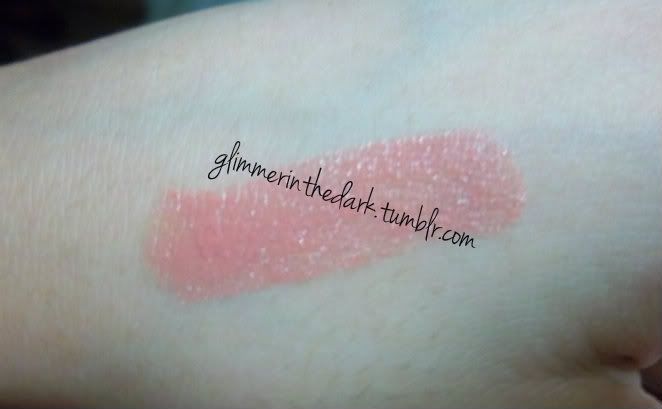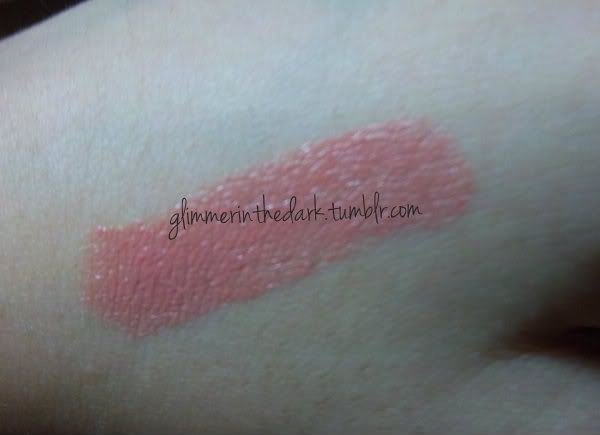 As mentioned before, fingertips are the best place to test lip color.
The swatches seemed to change color in the lighting. The same seems to happen on my lips. I think its very interesting haha!





Lol sorry I'm so pale, I had no makeup on save for the lipstick and some blush that faded already. And I look so tired! Haha! Anyway, the purpose of the pictures was to show the color of the lipstick :p

Etude House Dear my Blooming Lips Talk is priced at Php 478 (around $11)


What lipstick are you loving now?