Hi guys!

Today's entry will be about something that has been keeping my mood up lately, with all the stress I've been going through. It's been like my "pick me up" for the last few weeks and has definitely helped me feel better with myself.


It's The Body Shop's Japanese Cherry Blossom scent!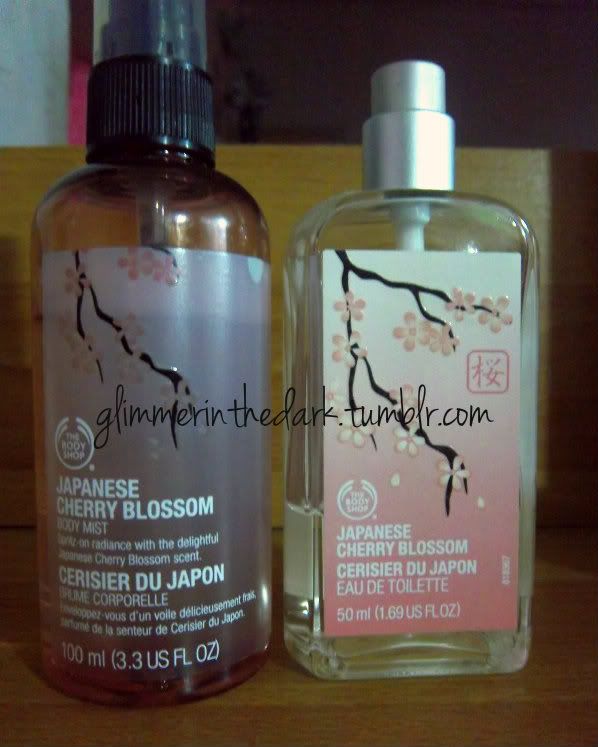 I absolutely love this scent! I started using this scent maybe 3-5 years ago. The Eau de Toilette version was on sale and the saleslady talked me into buying it. It has a very sweet floral scent that isn't too strong and lasts for quite a long time and really sticks to my clothes even at the end of the day!

According to this, the scent is composed of Fuji apple, cherry blossom, sandalwood, hinoki wood and fruity musk.

I bought the Body Mist version sometime last year since I didn't want to bring the heavy perfume bottle around in my bag. But I stopped using it at the start of the year. But now I've switched back to it. It's always been my favorite scent to wear and makes me feel to fresh and ready to face the day. (It's my boyfriend's favorite scent on me too lol! I was wearing this the whole year when we began dating and when we became official XD)

The Body Shop Japanese Cherry Blossom Eau de Toilette was bought at Php 900+ on sale, so must be priced at around Php 1200 give or take another 100. (If someone knows the exact price, please let me know.)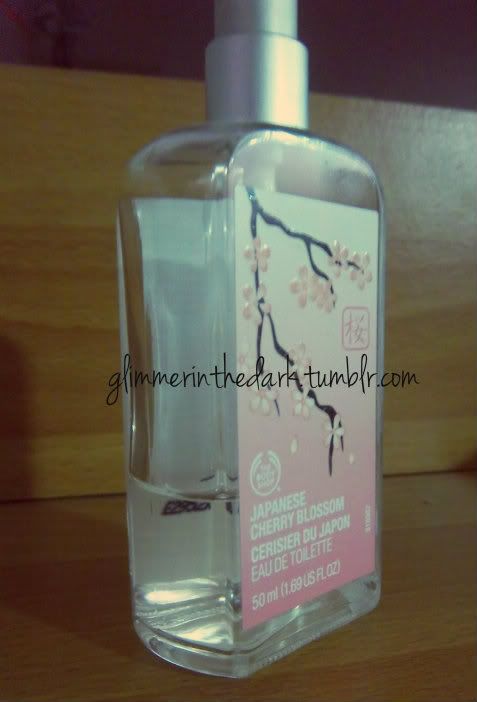 I've used quite a lot of this already :D This is my second bottle!


The Body Shop Japanese Cherry Blossom Body Mist is Php 895 :) It doesn't last as long as its Eau de Toilette counterpart, but that's to be expected.


I haven't used as much of the body mist yet...
One negative thing about this scent is that if you put too much, the sweetness of the smell may become a bit sickening. You know how something can be sickeningly sweet? I'd describe it as that. It doesn't last too long though since your nose adjusts to the smell.
I'd call this my signature scent, even if I wear other perfumes :) It's more fit to be a daytime scent, but who says you can't use it at night? :)
I haven't tried the other products from the line yet though. (Body butter, shower gel, lotion) But I do have plans to! :D Have any of you tried them? Were they any good?
Also, what's your favorite scent? :D
Thanks for reading! :)
Labels: beauty, pick me up, review