Watch the video here: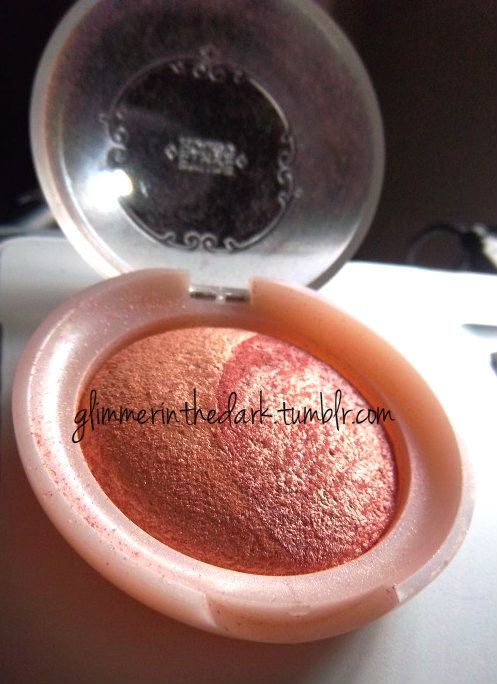 What does it do:

Baked powder that acts as a blush and a 'sparkling' highlight



How much: Php 478 (around $11)

Instructions: Apply to cheeks as a blush and/or highlight using a fluffy brush

Amount: 4.2 g

The first thing you really notice about this product is how it's presented. It comes in Etude's signature cute, princess-inspired design that is not flimsy or too delicate. It's pretty good quality and the lid doesn't easily open or come loose. It is a bit on the bulky side though.

The texture of the blush on the skin is quite similar to a cream blush, but it's a powder blush. It's really flakey and kinda grainy in the pot and can make quite a mess if you're not careful.

It's hard to blend with your fingers so you need a good brush. It may be hard to apply if you're not used to it since this blush comes of as very frosty. It's more frosty shimmer than proper color, although the color in the pot is absolutely lovely. Although I mentioned in my video that this blush may be too frosty for a highlight, I think with proper application technique, and a good brush (perhaps a stippling brush), it would be possible to pull it off well :)



The smell of this blush however, is absolutely O-M-G-I-LOVE-IT amazing! It smells sweet and like peaches! :) I can smell it on my skin every time I wear it and it just lifts my mood so much! The smell lasts quite a while.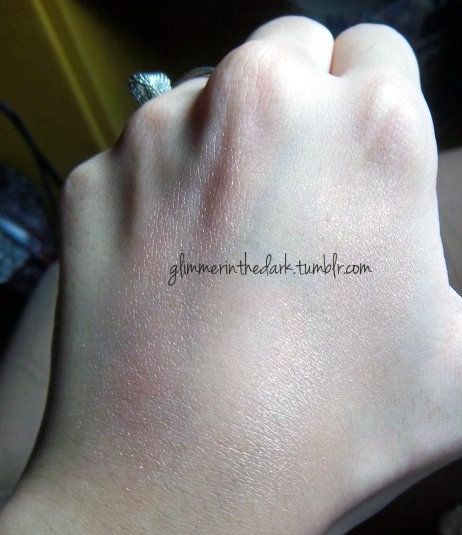 L: Coral Color R: Orange Color





Rating:
Packaging - 4.5/5
Price - 4/5
Effect - 3/5
Smell - 5/5


Overall - 3.3/5

Verdict:
It's frosty, but if that's your type of blush/highlighter then great! Personally, I'm not a frosty makeup type of girl and I have yet to figure out how it goes on my face so it's not one of my must-haves. If I figure out how to use it, I'll definitely put up a tutorial! :)

Will I repurchase?
Maybe once I figure out how to use it. As of this moment, I don't think I would repurchase this. It smells oh-so yummy but, I hardly ever use the product so it would be a waste of money for me :(